Think of Greece and what comes to mind? Zeus and the pantheon of Greek Gods, Helen of Troy, Jason and the Argonauts, Odysseus, Achilles, Homer and Iliad are but a few of the legends that emanated from Greece. Greece is where ancient cultures were transplanted and flourished and from where they disseminated to other lands.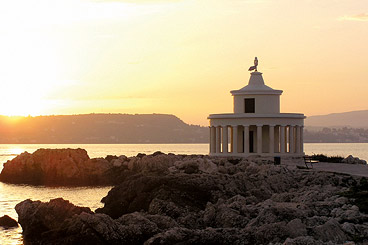 Greece is also about lovely, sun drenched islands set like jewels in the Aegean and Ionian Seas, a warm climate, a care-free lifestyle, good food and wine. It is idyllic for vacations. The only problem when you consider Greece as a destination for incredible holidays is not which place to visit but the rather select one from the bewildering array of choices.
You can have Greece holidays in the North; holidays in the islands by the seashore; explore the ancient sites or troll through the lanes and marketplaces, living life like a Greek.
The Greek Islands
If you wish for a complete getaway, a peaceful sojourn in a tranquil, unspoilt place, head for the Greek Islands. The islands are perfect for a romantic holiday or for a quiet break from a busy schedule. There are hundreds of islands but the most popular are Mykonos, Paros, Corfu, Zakynthos, Alonissos, Skiathos, Crete, Rhodes and others. You can choose Ionian Islands or Saronic islands in the Aegean sea or the Dodecanese group of isles.
The Ionian Islands are made up of Zakynthos, Ithaca, Corfu, Lefkada, Paxi and Kefalonia as the largest with many smaller islands dotting the sea. The deep blue seas, verdant landscape and the rich heritage will keep you enchanted for the duration of your stay. You can go deep sea diving, windsurfing, climb perilous mountains, laze on the beach, have your fill of Greek delicacies, attend cultural events or explore monuments in the region. Greeks are hospitable and cheerful and it will not be surprising if you make friends with the locals—one of the best ways to have incredible Greece holidays.
The gorgeous Cyclades in the Aegean are just as attractive as the Ionian Islands. Made up of a group of 39 islands, the well known isles are Naxos, Mykonos, Santorini, Tinos, to name only a few. If nightlife is what you seek, the -Cyclades give you more than your fill. Legend has it that Poseidon, infuriated at the Cyclades nymphs, turned them into islands. Apart from the nightlife you have all the opportunities to explore the deep blue waters, the charming olive groves, gurgling streams and picture postcard scenery. According to legends, the pearl of Cyclades, the Anafi Island, rose from the sea to shelter the Argonauts. If legends interest you Delos will; it is said to be the birthplace of Artemis and Apollo.
Some might prefer the Dodecanese in the South-Eastern Aegean Sea, made up of Rhodes, Kos, Leros and Pserimos islands. Rhodes, undoubtedly, should be on your list for its medieval walls and gates, a legacy of the Knights. Kos has the usual Greek attractions in addition to being home to the plane tree under which Hippocrates used to teach. If you love nature, Karpathos has everything by way of caves, forests, streams and lush landscapes to keep you entranced.
Why not pick a particular group of islands and visit a few for your Grecian holiday? It will be hard to tear yourself away when it is time to go home.
Travelling in Greece
If you have made the islands the choice destination for your holidays, travelling inside the country does not present any problems. You can land in Greece at any of its 15 international airports. You can travel by trains or buses to the nearest ports that will get you a ferry to the islands. If you like you can travel by domestic airlines and have a view of the breathtaking scenery as you arrive at the island of your choice. Motoring does have its charms; you can travel across the longest cable suspension bridge in Europe. Just take care to book in advance if you plan your Greece holidays in summer.
If you belong to the EU, all you need to travel to Greece is your police ID or passport. Visitors from other countries, except those on the notified list, need to follow visa procedures.
Accommodation and Eating in Greece
Greece has a well developed infrastructure in place or tourism. This means you have access to accommodating ranging from budget to the priciest in most islands. There are hotels, bungalows to rent, campsites, apartments and rooms.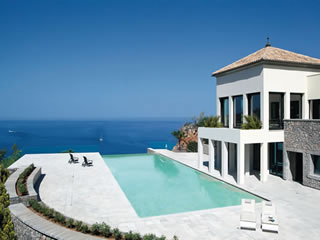 Gastronomes, however, will focus on the variety of Greek cuisines. Greek cuisine makes use of fruits, vegetables, cheeses, wine, fish, wheat, barley and a whole lot of fresh herbs. Move from one island to the other and enjoy typical dishes. The Ios offers cuisine based on wheat, pulses, vegetables and dairy products. On Mykonos you sample dishes based on pork, herbs, cheese, fish and sausages. In Naxos it is vegetables, red meat and red wine. Over to Syros and you have roasted fish, tomatoes and octopus waiting for you.
Just pack your bags and set out and explore Greece on your own. You might come across the Pleiades.
Lifecruiser Love Greece
Other Greece travel related posts at Lifecruiser:
5 Top Beaches of Greek Islands
Mediterranean Dream Cruises
Travel Sales Trend: Increased in Sweden
Driving in the mountains – scary experiences
Luxury Dream Cruises
5 Tip Top Beaches of Lifecruiser
Monday Memories Honeymoon
When hubby was rally Harry
Love Trips Snips