The Saturday Photo Theme started by TNChick.com
TECHNORATI TAG: Thursday Thirteen

Wordless Wednesday:
Shitty Blog Club:
Blogging Chicks:
B L O G G I N G C H I C K S
BloggerChicks:
Join BloggerChicks
Blogs Of Summer:


Green Thumb Sunday:


Join
AFL:
Blog Fodder:
Join the blogroll


It is About Community:

Absolute Write:
An Army Of Bloggers: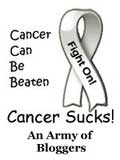 Heads Or Tails:

BAM:
Join BAM!
Atheist Blogroll:
I believe that every one is entitled to have their own opinions and mine is that there is no God or Gods. I expect you to respect my atheism, just as I will respect your faith in God.
I don't harass others that have a faith in God or dislike you if you do, but I might discuss it with you - all in very friendly terms. Just as I would discuss any other subject where we disagree with each others.
I do believe in friendship and Love over the borders

Join