I wish I could be this artistic… Wonderful, don't you think?
Another wonderful thing is that the artistic Leanne has started to work on our new blog layout art. I should perhaps mention: one of them… *giggles*
Yes, I grabbed the opportunity to order severals. Couldn't resist it!
So this also mean that we can have a blog warming party several times – not bad thinking of me hah? *giggles*
UPDATE: Congratulate Chase for his promotion – our newest Lifecruiser A-Team Cruiser!!!!! He'll do a post from Cebu later for the cyber cruise

Captain ♥Art Lifecruiser
♥ Don't miss Lifecruisers Halloween 23-31 October, with a spooktacular Halloween Party the 31th! Read more about it here!

All bloggers are welcome, come you too!

Help us spread the word by displaying a button in your sidebar – with a link back to this blog – grab them over at Sanni's blog!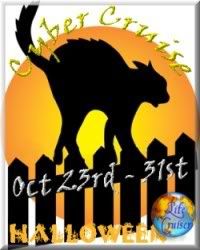 Coming Cyber Cruise events:

♥ Olive tree's fest in Ollioules (Mon 15 Oct)
♥ LC Blogwarming Party (Middle October)
♥ Your oddly ghost Halloween post (Tue 23 Oct)
♥ Share your scare! (Thur 25 Oct)
♥ How do You Celebrate Halloween (Tue 30 Oct)
♥ Halloween Party (Wed 31 Oct)
♥ Cebu, Philippines (Sat 3 November)
♥ Strömstad, Sweden
♥ Corfu, Greece
♥ Denmark – Germany
♥ Algarve, Portugal
♥ The East Coast of Scotland
♥ The West Coast of Scotland
♥ Fuerteventura, Spain
♥ Miami, US (November)
♥ Panama Canal (November)
♥ Buenos Aires – Argentina (Second half of December)
♥ Foz do Iguazu, Brazil/Paraguay (Second half of December)
Do you want to hop aboard at next event?
Read about Cruiser Grades.

Read more about Lifecruiser cyber cruise.
Lifecruiser Archive 2007
Lifecruiser Blogroll Code
Cyber Cruise Souvenirs
Lifecruiser Cyber Cruise in Technorati

© Copyright
Lifecruiser.com
. All rights reserved.