Have you planned your summer holiday 2011 yet? Tell us all about it! We love to hear all the juicy details. If you have not: what are your thoughts, preparing or tools you plan to use to search for the best opportunity?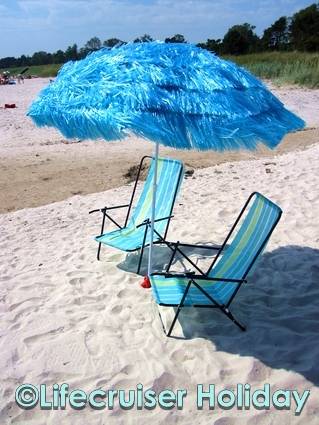 There are many sites out there offering a lot of information and/or bookings options for our trips, but do you have any special favorites or dislikes?
We tend to use a lot of different ones to research information about a certain destination, accommodation or flights, it could be to use Google Earth as a travel tool, sites like TripAdvisor, Kayak, Matador, hotel booking sites like Easytobook (see our sidebar), budget flights at Ryanair, OnTheRoad.to, other travel blogs, social networks like Twitter and Facebook.
The trick is to always gather information when you stumble upon it, even if you're not planning to go to that particular destination on your upcoming holiday – maybe next – plus not being satisfied with one answer.
Always check around for other opinions or other travel operators alternatives and don't forget to check different dates – price can vary huge between different dates, so if you can be flexible you're a winner when it comes to booking a holiday to the best value.
Sometimes it's best to even surprise yourself with a new destination, meaning to go where the tickets are cheap right at that moment. Once we found return flight tickets for 3 persons to Berlin for 238 SEK, which is about 36 USD or 25 EURO. Unbeatable wouldn't you say?
So what about Lifecruiser summer holiday plans?
We want to go on holiday to our paradise beach island Gotland at Sweden's east coast as usual in July, but nothing is booked yet (due to boring private matters), but we hope to make the Gotland ferry and farm accommodation bookings within the nearest weeks.
Besides that we have not made any summer holiday plans yet, but you'll never know with us, suddenly we may be on the way somewhere, if we've found a really good price or if someone would sponsor an escape trip for us.
We do have some plans for October to make a visit to Claudie and Pierre in Provence, France again, to see their new house together with our Norwegian blogger friends.
Another thing we will do is to take one or another shorter roadtrip in Sweden in May or June, probably to somewhere there are nice golf pleasures nearby…
If you have not planned your summer holiday yet, please do – and don't forget to tell us about it!
Lifecruiser ♥ Summer Holiday