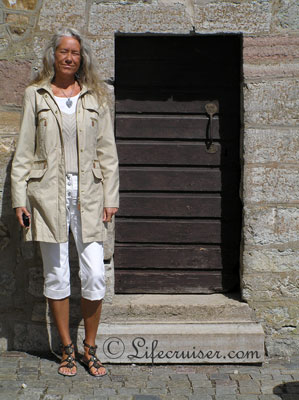 Wordless Wednesday
This is one of the doors at the Vadstena Castle where we were celebrating Midsummer Eve, the 20th of June.
What to say? Is it me that is way too tall or is it the door that is way too short? *giggles*
The roadtrip for 4 days this passed weekend when we managed to take 1006 photos. That can make you wordless too!
We'll see how many is left when I'm done with the sorting….
Lifecruiser ♥ Doors