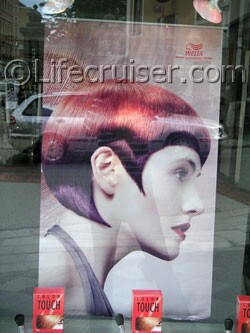 Join Wordless Wednesday
Captain Migraine Lifecruiser
Shiver me timbers!!! Mar did tip us that it's Talk Like A Pirate Day today!!!!
Lifecruiser Tips:
A walk around town in rural France

Last Cyber Cruise Event:
♥ Key West Paradise, Florida
♥ Murphys law meets Mr Turtle on the Maui Cruise (14 Sept & forward)
Coming Cyber Cruise events:

♥ Gorges du Tarn, France (Thu 20 Sept)
♥ Chinese Dancing (Fri 21 Sept?)
♥ Uppsala, Sweden (Sun 23 Sept)
♥ Norwegian Mountains Hemsedal(End of Sept)
♥ Yucatan, Mexico (Thu 27 Sept)
♥ Fulu Fjäll (mountain), Sweden (Sept)
♥ Denmark – Germany
♥ Algarve, Portugal
♥ The East Coast of Scotland
♥ The West Coast of Scotland
♥ Fuerteventura, Spain
♥ Riga, Latvia(Second half of October)
♥ Panama Canal (November)
♥ Buenos Aires – Argentina (Second half of December)
♥ Foz do Iguazu, Brazil/Paraguay (Second half of December)
Do you want to hop aboard at next event?
Read about Cruiser Grades.

Read more about Lifecruiser cyber cruise.
Lifecruiser Archive 2007
Lifecruiser Blogroll Code
Cyber Cruise Souvenirs
Lifecruiser Cyber Cruise in Technorati

© Copyright
Lifecruiser.com
. All rights reserved.