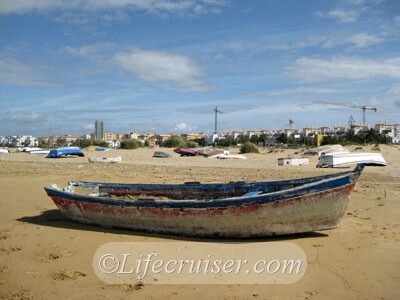 Sanlúcar de Barrameda, Andalucia, Spain
March, 2008
Wordless Wednesday
Oh, such stories this boat could tell us, I'm sure!!! Worned out by life, in the need of a spring refresh as much as I need it too. Does it looks sad to you? Not to me.
Isn't that what spring is all about? To get new energy and be refreshed!
That's what I'm doing. Loading my batteries in the spring sunshine, well, it might not be so very much of the sun over here, but I'm sooo glad to see it the few hours it shows itself.
It's definitely spring in the air and tonight we're taking a boat trip, remember me mentioning it in the last post?
I'll report about it as soon as possible. I do hope that I'm going to be able to take some photos to show you.
Stay tuned and you'll find out if I was too occupied dancing to the live music or got too (grande!) drunk

Captain ♥The Sea Lifecruiser