Whether for an injury, an illness, or just relaxation; a massage can treat a variety of problems. There are hundreds of massage techniques varying in vigour and force, with some methods dating back thousands of years in different countries around the world.
Here are three of the best places to experience the ultimate massage:
1.The Balmoral Hotel and Spa, Edinburgh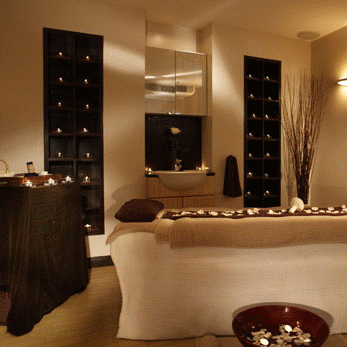 Image courtesy of The Balmoral Hotel
Based in Scotland, this isn't a country typically associated with massage and natural remedies; but at this luxurious spa; methods from all around the world have been harnessed to offer some of the best therapeutic treatments in the UK. If you book one of their spa days on offer here, you'll get a choice of some incredible massages. The "Intensive Muscle Warmer" helps you battle the cold and wet Scottish weather, using hot and stimulating essential oils to soothe aches and pains, and relax muscular tension. And there's no better way to treat a common cold than their "Immune Booster" massage, which uses tea-tree and eucalyptus to open up your airways. This is the perfect destination for a weekend break, and one of the best spa hotels UK.
2.The Chiva-Som resort, Bangkok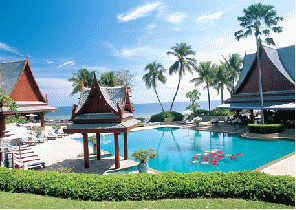 Image courtesy of Chiva Som
No stranger to the rich and famous, the Chiva-Som resort offers the finest in traditional Thai massage. Using only 100% natural spa products sourced and produced in Thailand; the therapists here spend two hours stretching your body and massaging deep into your muscles, in a practice which has given Thailand the reputation for one of the best countries in the world for a massage. No oils are used, so the therapists rely on their talented hands to treat you – and sometimes their feet! It's not uncommon for them to walk on your back as part of a traditional Thai massage, and it's generally quite a vigorous massage method.
3.The Grand Hotel, Stockholm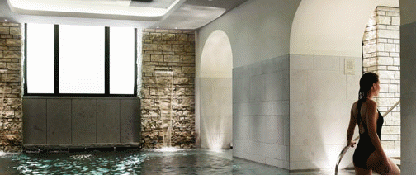 Image courtesy of Grand Hotel
It's still true that the best Swedish massage can only be experienced in Sweden itself. Here, the Swedish massage is simply known as "classic massage" and it's designed to improve circulation and soothe tired muscles. This massage is also known to be a great treatment for joint stiffness or pain, and uses a combination of slow, flowing strokes and friction and vibration. A massage at this spa will involve their own organic range of body products, inspired by Nordic herbs and flowers. Whilst these luxury spas are fairly pricey, they often feature day or weekend offers at a fraction of their usual price. And let's face it, if you've been backpacking across Thailand, or travelling around Europe; splashing out for a relaxing and indulging spa experience will be so worth it.
Lifecruiser ♥ Spa massages