Saturday afternoon the 27th of June we went to one of Stockholms most visited parks: Rålambshovsparken where Casa Peru Suecia had arranged a festival.
The festival were called Inti Raymi – The sun festival: "Everybody joined under the same sun". This was the first time for this festival and such a multicultural performance which we never have seen before in Stockholm!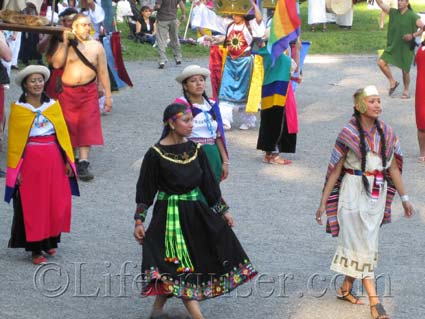 There were songs and dancing from all over South America including a very special cultural integration performance with the inka and dancing to the sun gods honor – among many other scenes.
Sitting there in this very Swedish park seeing this cultural event so far from our country did feel a bit unreal, but also very, very interesting!
It also gave me visions of South America and especially the Andes mountains. Suddenly this park scene felt not beautiful enough for these scenes.
It's great that this cultural exchange between our countries has started and we all want to see this festival become an annual event.
Lifecruiser ♥ South America