Waiting for Christmas in a snowy Sweden is not difficult at all, despite that we long for warmer countries. When it's a snowy christmas, it's kinda alright, but it has not always been like that…
Rather often, there can be very nice winter scenes in Stockholm with snow a while before Christmas, but equally often it can be melting away just right before Christmas Eve making all kids (and us!) very disappointed.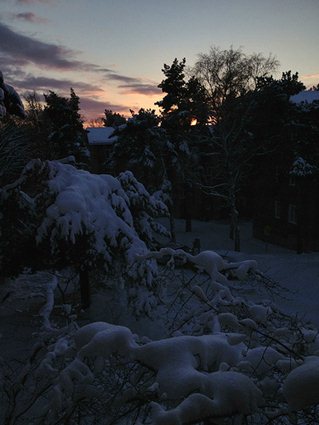 So there is no wonder that many Swedes has begun to spend the Christmas holidays abroad and especially New Years Eve – but it can be tricky to found the right trip since everyone want to go! It increases the prices a lot too.
This year, we have decided to stay at home during the holidays, because we're busy fixing things in our new apartment and need to be able to relax at home for once. Our next trip will start some time in February-March instead…
©Lifecruiser ♥ Christmas