Even in the good old days like the viking age, people did travel a lot. In the 11th century this rune stone at St Olofs church ruin in Sigtuna, Sweden, were carved by Torbjörn.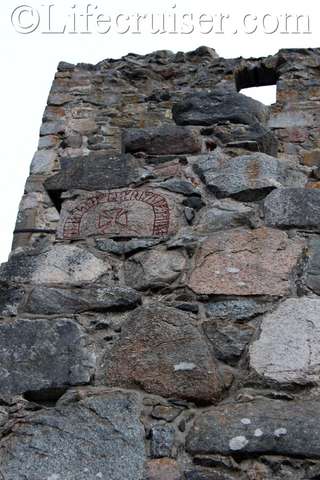 The runic inscription on this stone says: "..this stone in memory of Grimulv, his mate…". The name of Grimulv has been found on four other runic inscriptions. The mate-word connotes merchants who shared their proviant during a journey.
We have no intentions to visit all rune stones now though, since only in Sweden there is more than 2500 runstenar with messages from the year 400 A.D. and forward….
It is said to be a total of around 6000 known runic inscriptions in the world and around half of them are rune stones from the Viking age.
As we know the Vikings traveled a lot, we might call the rune stones the Vikings travel postcards – or what do you say…?
©Lifecruiser Love Old Carvings