One of the most unusual cafe's we have been to, is at our summer paradise island Gotland: Lauters Cafe, which is located in an old burnt down barn ruin. Yes, the barn burned down, but they were creative and fixed it rather cool anyway.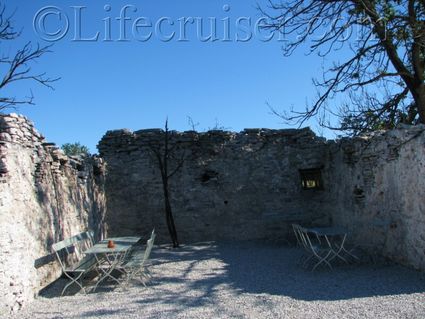 This is just a small part of the barn and the cafe (which actually are Lauters bar in the evening too). See that black thin tree? It has been burnt by the fire. I like it.
I really long for the summer when seeing that blue sky and terrific summer weather – especially since we've had very wet snowing today!
©Lifecruiser Love Unusual Places