There are some major cities that are more attractive tourist destinations, so even for the Swedes. One of the most popular city destinations among Swedes is London. Not only because it's rather close to Sweden: about two hours by air.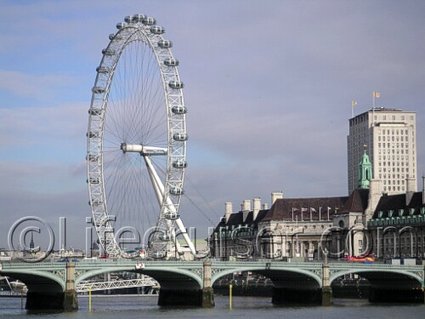 The Swedes are not only visiting the most obvious choices like Oxford street, Piccadilly circus, Big Ben, Buckingham Palace and Hyde Park, Towern or The London Eye. Swedes travels to London for all the pleasures London offers: exhibitions, theatre, concerts, musicals, shows, art, museums, clubbing, shopping, sport events, markets, having afternoon tea or drinking beer in authentic British pubs.
According to the Swedish Metro magazine, there are around 40.000 Swedes living in London and many hundreds of thousands visiting as tourists every year. Maybe it's because of the Vikings earler raids in UK, travelling to London is already in our blood so to speak.
Our friends in The Swedish entertainer duo Scandimaniacs perform "Take me to Hollywood" at King's Head Theatre Pub, 115 Upper Street in London, Thursday, November 24, 2011 at 10.00pm. A parody/physical theatre/musical. Unfortunately we can't go.
Trips to London are very popular to do for Christmas and other shopping at Oxford street, Regent street, Bond street and Soho. Also the famous old luxury store Harrods in Knightsbridge is worth seeing, even if not buying anything. Why not take trip in January after the Christmas holidays, you can make some real bargains at the sales then! I wish we could too…
The Swedish church at Harcourt Street use to have Lucia and Christmas celebrations and in Hyde Park a Midsummer celebration is arranged every summer and hundreds of Swedes is gathering to celebrate. Many Swedish girls comes to London to become Au-pairs and there meet their love of the life, get married, stays and starts a family there. The Swedish School is located in Barnes and many Swedish families lives in that area around the school.
Though the Swedish tourists in London might not want to go there to eat Swedish food, the Swedes that have moved there might get homesick once in a while and want to go somewhere Swedish. There are some places that is run by Swedes.
The Olsson brother's Garlic & Shots restaurant in Soho at Frith Street (Leicester Square station). There is actually a similar one both in SoFo Stockholm at Folkungagatan and in C/Cotoner, Catalina, Palma, Mallorca. Website: garlicandshots.com.
Or you can eat at the Garbo's at Crawford Street, Marylebone Tube 5 minutes away – a small restaurant that serves authentic Swedish dishes, no surprises, no gourmet dinners, but you won't go hungry.
A perfect place to take a pause in your vintage shopping at Brick Lane (Bethnal Green) is "Fika Swedish Bar and Grille". Webpage: fikalondon.com.
There are several Swedish stores in London besides IKEA, like totallyswedish.com, scandikitchen.co.uk or www.nordicbakery.com where you can buy traditional Swedish products like Swedish Crips Bread, Cheese Doodles, Swedish Coffee, Kalles Kaviar, Swedish meatballs and candy like salty licorice.
London has become a popular budget travel destinations for Swedes now since the British pound is weak comparing to the Swedish crown, so it's cheaper for Swedes, both the shopping and the hotel rates. The Swedes travel to London will not decrease in 2012 either, since the summer Olympics will be held in there and there will be a 12 weeks long festival June 21 to September 9, not only in London, but in the whole Great Britain. Read more at: festival.london2012.com/.
Recommended walks: Tate Modern to Southbank, Notting Hill to Primrose Hill and Parliament Hill to Regent's Park. Don't miss the Narrowboat cruises on the canals between Little Venice (north of Paddington) and Camden Lock. Or buy an Oyster card (about 3£) and fill up as you please to travel by bus and underground without having the fuss with ticket machines, but don't forget that you can see so much more by foot!
Another thing I definitely want to do is to enjoy an afternoon tea with a glass of Champagne, sandwiches, scones and tea pastries in the Rubens at the Palace hotel opposite Buckingham Palace. A true English tradition, not Swedish. After all: being in London means to try English things, right?
Keep an eye on the webpage timeout.com/london/ to see what's going on in London – and if you travel to London: don't miss to download Time Out's London app for Android/iPhone!
©Lifecruiser Love London