So, have you turned on me yet? *giggles*
Place the cursor over the pic to turn on me for some fun!!!
(It's not even necessary to say click…)
♥
Open invitation to all bloggers to our next event:
Share your scare – Thursday 25 October!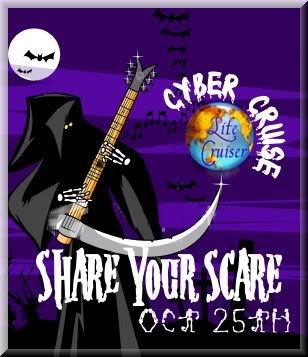 Write a post – or dig up some old posts – about something scary you have been experiencing or scared others with (not necessary a Halloween scare), leave a comment here tomorrow Thursday, so we know where to go – if we dare…
Captain TurnedOn Lifecruiser
All bloggers are welcome to Lifecruisers Halloween 23-31 October, with a spooktacular Halloween Party the 31th!
Put a button in your sidebar – grab one here!
♥
Coming Cruise Events OR Lifecruiser Archive 2007
♥
Lifecruiser Tips:
Get some of Gattinas FREE headers for Halloween!