Out on a short roadtrip I spotted those underwear marked bear (Björn means bear in Swedish). Of course this is the brand of the very famous Swedish tennis player Björn Borg.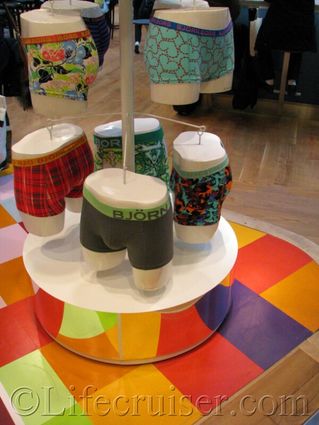 What can I say.. I know: I'm a sucker for fun headlines… *giggles*
Which ones would YOU choose to wear? I'd take that turquoise ones with hearts on them.
©Lifecruiser Love Travel Shopping