Anyone seeing a pattern here? I mean from my last post with the travel shopping photo underwear bear? Yes, an underwear pattern. For reasons I'll tell below, I tend to go underwear shopping when out traveling.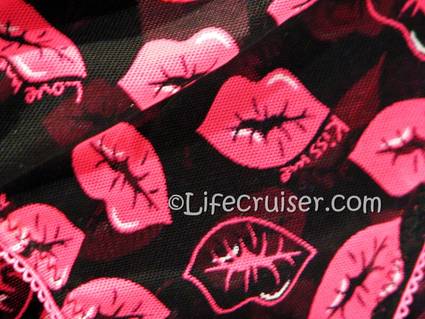 I take old and worn out underwear with me when traveling and then throw them away when they get dirty. That way I can go underwear shopping at other places than around home, which is much more fun. Very often you find much more nice ones.
Who wouldn't want to have kisses by those kissing lips…?
©Lifecruiser Love Travel Shopping