If you have been following our blog, you know we have been at a blogger meetup in Mariestad with our Norwegian blogger friends the past week. Mariestad is a very nice little town at the shore of the big lake of Vänern in Sweden.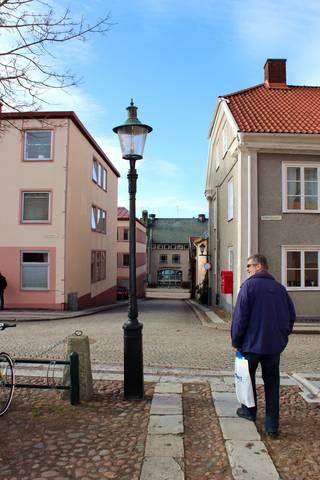 Tor guided us two days and here Renny is walking ahead of us in one of Mariestad's picturesque streets. Thank you once again Tor and Renny for hosting us in your holiday apartment and the lovely time!
Take a look at Lifecruiser Mariestad photos at Flickr.
©Lifecruiser Love Swedish Cities

Earlier Mariestad posts by Lifecruiser:
Mariestad Cathedral Photos
Last nights dinner photos
Graffiti Wake Up Girl Mariestad
Blogger Meetup Tapas Eve
Mariestad blogger meetup shopping result