Out on a road trip to Waxholm, not too far away from Sweden's capital Stockholm, I found this tiny and very unusual little cafe window display up on a wall.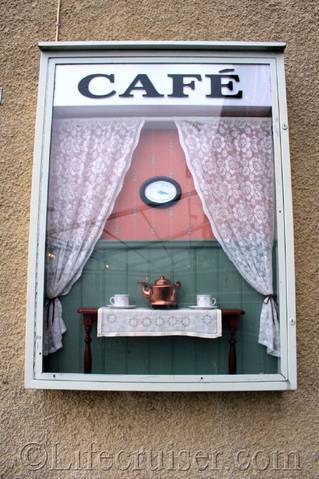 One of the more popular things Swedes do a lot in the winter time are to spend time at a cozy cafe together with friends.
This was at the same street as my earlier photo in the post with the fun boat related signs.
©Lifecruiser Love Unusual Window Display's