Out on a road trip at Gotland island we did a stop at one of the smaller fishing harbors where we did find this old boat being fixed up on land. We did see it last year too. Almost in the same finish -or not finish. Is it the never ending boat story?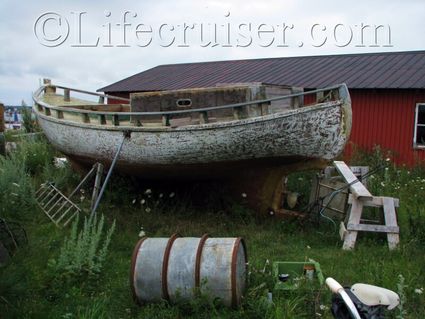 This old fishing boat is built at this Swedish island. I just love how speckled the boats body is, it reminds me of a birds eggshell actually. Maybe it will crack like one too?
I think we have to go back there next year to see if it is anything near the meaning of the word finish….