There are several ruins in Sigtuna (about 50 km from Stockholm) to explore more than just taking a photo like the one below. However when we were there, it was to visit their yearly Christmas market and not regular sightseeing.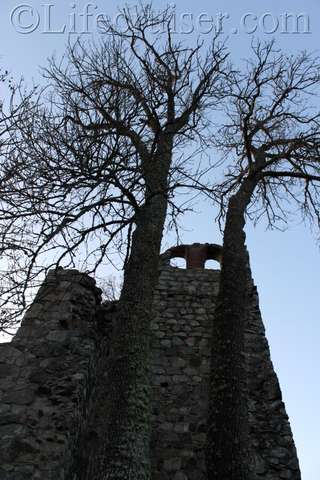 The weather was very gray most of the time and not any good for travel photo shooting, so we got no photos from the market unfortunately.
I thought this photo more is like a kind of stone ghost of some kind with the tree's as its arms – most interesting how photos can turn out!
©Lifecruiser Love Old Ruins