Unfortunately not Rowan Atkinson, my favorite comedian… He always make me laugh whatever mood I am in before. No, this time it is Rowan berries I am talking about.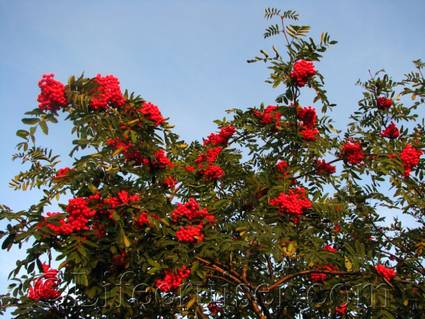 A few times before have we spotted Rowanberries at our summer island, but this summer we spotted them very early in August – and there were plenty of them. Autumn arrived early this year.
We are back to normal routines again. The weather in Stockholm right now is sunny, but chilly – summer holiday is definitely over.
You know what they say about the Rowanberries? When there are plenty of them, a cold winter is to be expected…