A December roadtrip took us to Skokloster, Carl Gustaf Wrangel's baroque styled castle, built between 1654-1676 in Sweden's Age of Greatness, on the shores of Lake Mälaren. Designed by architect Nicodemus Tessin the elder, who also designed Drottningholm Palace – a world heritage site.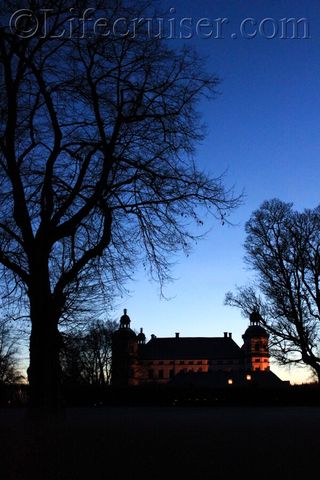 We arrived to the castle in the dark afternoon and unfortunately I had no Tele lense, so I missed the opportunity to shoot the most gorgeous huge full moon over the lake.
We just sat there for a long time, playing Eva Cassidy's Songbird CD in the car and it was so magical and romantic..
©Lifecruiser Love Swedish Castles