Looking at this beach from the summer island Fårö, Gotland, one almost could be fooled to think that it were taken now in the winter with snow covering the ground, but no, it's fine, fine sand.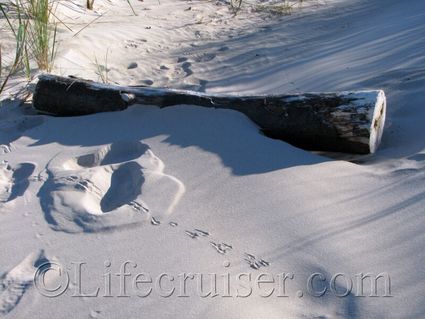 I just love this islands fine sand quality and this beach especially since it's our engagement beach. It look different for every year and I wonder how it will look this year after all the stormy weather. Maybe the beaches has gone washed out into the sea.
Yeah, longing for summer quite badly now!
©Lifecruiser Love Island Beaches