If you have visit Lifecruiser before, you know by now that we love to take boat travel photos. This one I did shoot at Sweden's largest lake: Vänern.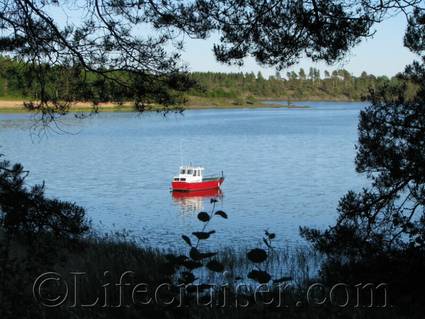 Vänern also is the largest lake in the European Union and the 3rd largest lake in Europe – it was formed after the last ice age 10,000 years ago.
This tiny little red boat looked almost silly laying there, like a toy boat.
©Lifecruiser Love Swedish Lakes