When out traveling you can sometimes find real travel photo treasures in the rural environments you pass. Like the old boat engines on parade in this local old fishing museum at our summer island Gotland.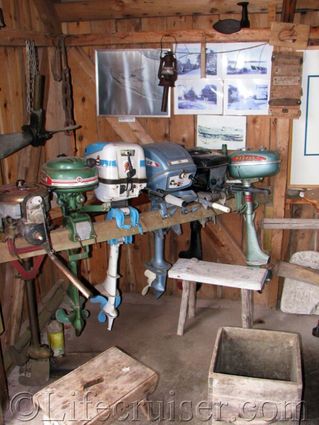 Quite fascinating, isn't it? You never know what to find in those old fishing cottages or storage.
Old brands like Monark (the white one), Evinrude (black one) and Delfin (dolphin in Swedish) to the right, will wake up memories for many old boat owners for sure.