The incredible amount of luxury yachts cramped in the port of Monaco at late night, in pink lights. One of our older travel photos never shown here before, from our French Riviera road trip in August 2009 when we had one evening in Monaco.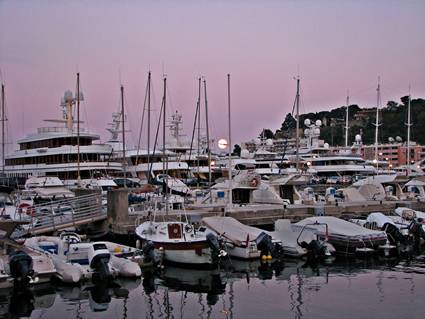 Monaco is the perfect spot for boat lovers, since there are yachts just about everywhere! A yacht heaven, about 15 km from Nice. Monaco is the second smallest country by size in the world, but has the most millionaires and even billionaires per capita in the world!
As you can imagine, you can't do a full sightseeing being there only one evening, but we still succeeded to get some decent photos from the harbor before the light went too bad for photographing. And no, we did not visit the famous Monte Carlo Casino…
See Lifecruiser Monaco Photos at Flickr.
©Lifecruiser Love Monaco Yachts