One day the past week we did visit the annual Medieval Week Fair in Visby town at Gotland Island, Sweden. The sight I enjoyed the most at the fair this year was the medieval bath scene "Katarina with the vat".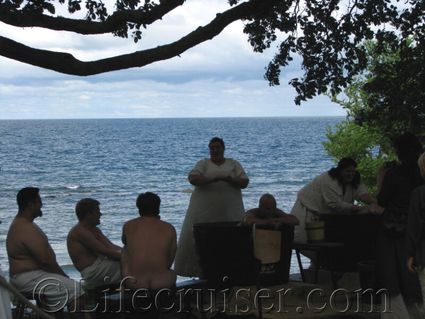 Katarina and her colleague offered baths as follows:
Total bath with birch branches and soap 10 coins
Foot bath 5 coins
Brushed on your back by young maid 2 coins
Brushed on your back by old maid 1 coin
This photo below is one of my favorite travel photos. It got such an ancient look….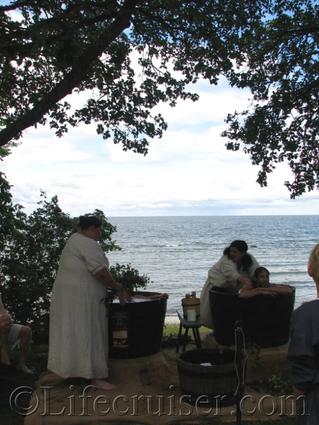 What do you say? Need a proper scrub? *lol*
You can see more Visby medieval photos 2011 by Lifecruiser at Flickr.