While we were sightseeing in Prague, we did visit the Lennon wall which represent peace and love. Mrs Lifecruiser right in the core of the heart.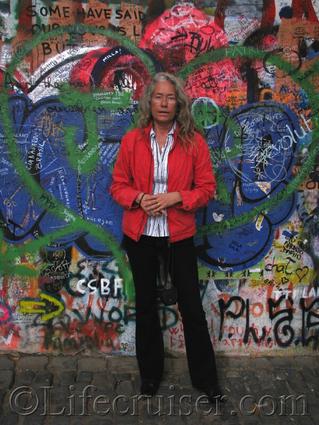 To show you the photo proof of Lifecruiser Love message at the Lennon peace and love wall, I did take a close up of the text. It was difficult to write it, so don't blame me for the bad handwriting!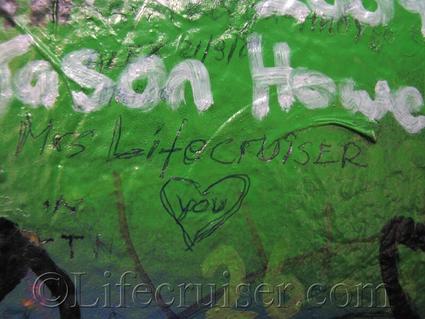 I wasn't really prepared to write on the wall, hadn't planned to do it. If you go there – get a proper pen before going there! You simply have to write something.
©Lifecruiser Love Messages