We have done all our holiday meals by ourselves this summer. We did bring our most used cookbooks about LCHF food, but mostly we have done the cooking by our own heads anyway. That is one way to keep the travel costs down.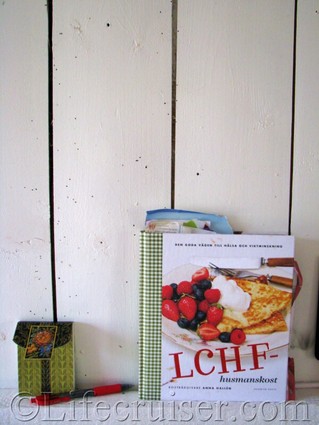 LCHF stands for Low Carbohydrate High Fat. Our preferred diet – or call it life style – which we started in the beginning of 2010 and will keep for the rest of our lives.
It is that good, made such difference for our health and well being!