Out on a roadtrip at Gotland island in Sweden, we visited a small fishing harbor where there are a small fishing museum made by the locals, as in so many other places at the coastline.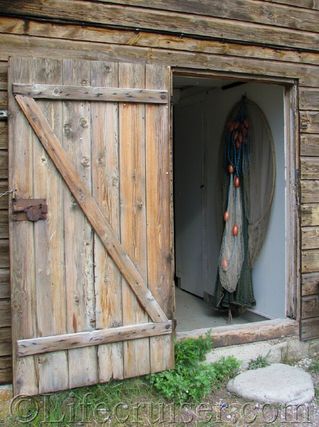 I love how very used the fishing nets are, but also have a look at the steps into the fishing cottage. Those old walked stones. Simply wonderful.
Also have a quick look at the lock at the door. The typical handmade vintage lock. Love it!