A newly built modern, but peaceful apartment block view this summer in Malmö city in the south of Sweden. Designed with an artificial stream running through the apartment area with a sandy beach and hammock to rest in.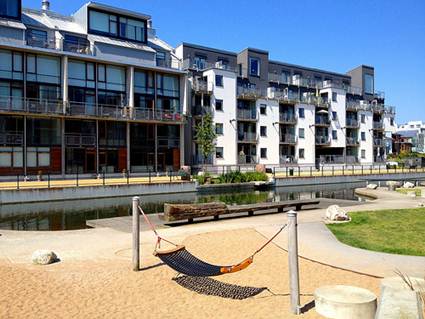 When traveling, we often enjoy all the different architecture we get to see and this is an excellent example of a new thinking within apartment block planning, opening up for more creative surroundings for peoples living areas.
I'm all for it! Let new ideas grow and be implemented!
©Lifecruiser Love Beach Hammocks