Having a calm Sunday, so when finding this weather floating in calm water, I thought it did fit in beautifully this spring day even though the photo was taken during early fall last year.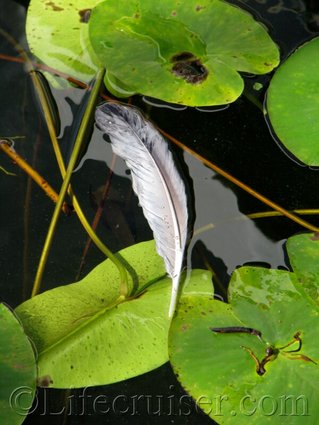 Sometimes I think photos are like paintings. This one is one of them. I especially like how the feather is framed by those very green leafs.
I hope you have a relaxed and refreshing Sunday.
©Lifecruiser Love Feather Photos
Other travel photo with a feather by Lifecruiser:
Travel Photo: Feather Weather (One of my favorite photos!)