One of the best things with travel, is the different food you can get everywhere around the world. French chief's in a rural place at Gotland, Sweden, can be a surprise for some, but is still appreciated as it was in France.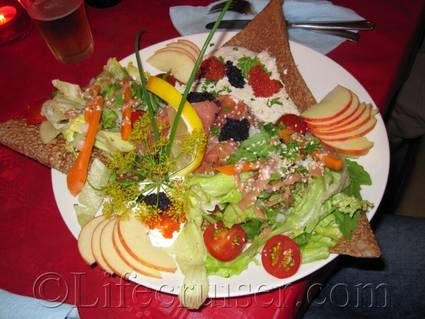 Yes, this Salmon Galette above called Marylin is made by a French chief at Creperie Tati at Kutens Bensin at Fårö, Gotland Island, at Sweden's east coast. A place that has become very popular among tourists now.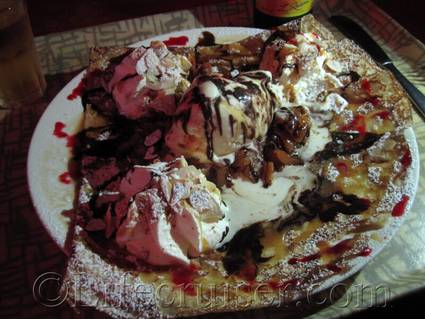 The name of the Crepes above: Sympathy for the Devil…. Our favorite among their Crepes. With apple, cinnamon, caramel, vanilla ice cream, chocolate, almonds and whipped cream. Very hard to resist!