When taking the ferry over to Fårösund one day, we saw a beautiful wooden ship anchored at the harbor there.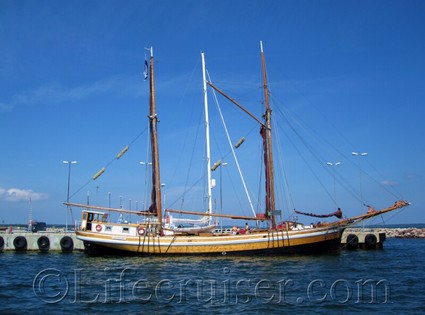 Her name is Valborg, a 36 meters two-masted wooden galleass. She is from Helsinki, Finland, built in Porvoo, Finland 1948.
Today the ships purpose is sail training and teaching ship building skills, participating in Tall Ship's Race and other events as well as offering charter trips.