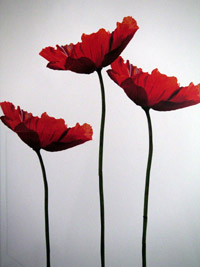 ♥ Join GTS ♥
Yesterday when we were visiting my sister and saw her blooming home I decided to write a post connected to this subject. It's interesting to see how we can use blooming in different ways, not only seeing it in the nature, but to actually use the blooming in other ways.
Here you can see one of her livingroom windows, decorated with blooming curtains and with very nicely put flowers. Who wouldn't love the amaryllis proudly bloom?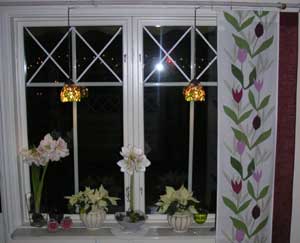 I love decorations in any kind and especially with flowers since it become more alive. Not too fond of flower pattern in curtains normally, but this one was well-fitted.
If we go closer to the window we can see some more of one of the Amaryllis. They really are amazingly big and the white christmas rose as we call it in Sweden, is so well-fitted there too. It's another expression of White Christmas I think!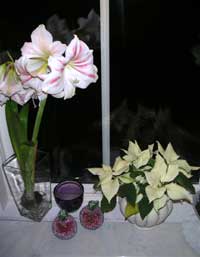 The red papavers look almost like real flowers wouldn't you say? Especially with the light on them like down below, but it's actually bought from IKEA and glued to her white wall in the livingroom! I think it was with an excellent result.
So, what are we waiting for? Start the blooming bloom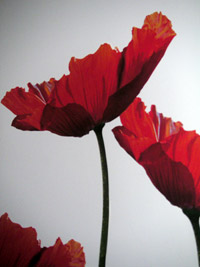 ♥ Join Green Thumb Sunday ♥