Living in New York City can be a new and exciting adventure. New York City is full of many different kinds of opportunities. No matter your passion, you can be sure to find something that suits you. But it is important to pursue your dreams no matter what they are and this is a place where many dreams can come true.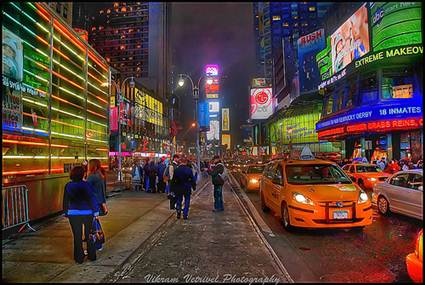 NY Theatre district, Image courtesy of Vikram Vetrivel
One of the most popular dreams to chase in New York is singing. Although many people think of the West Coast, NY has a ton to offer. If you are serious about your vocals you can find many venues to get the word out about your talent. There are hundreds of cafes and lounges where you can perform. Not only do many record labels have hubs in New York but also the world of Broadway employs hundreds of performers. Getting a contract or job at this level might take a lot of training and performing, but those who pull it off will never regret it.
Strengthening your vocals is also extremely important. Unlike recording artists, you do not have the luxury of having a recorded and lightly altered version of your voice. You are singing live. You must deliver. It is important to make a lasting impression with those that are listening to you.
As you look on YouTube and other places that advertise music talent, you will notice something: the common thread between all of these artists are instruments. No matter the genre of music you sing, instruments are always a great help. If you are looking to get into the music scene you should find instrument lessons. There are great benefits in living in a big city. One of which is that there are many place to receive piano lessons in New York.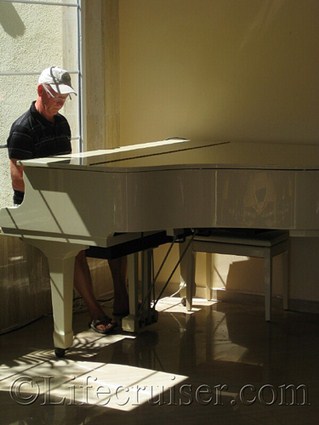 Learning an instrument can really help you, especially when it comes to nervous energy. For many, getting up in-front of a crowd makes their hands shake and heart race. This is because they have extra energy that they need to channel. That is why many big name artists dance on stage. But, an instrument can be a way for you to get rid of your extra energy.
Voice training is one of the most important things for an artist. But when you are just beginning in this career money is hard to come by. It is not always feasible to hire a person vocal teacher. Luckily, there is another option. Many libraries carry voice lessons in their movie sections. Your first voice lesson could be as simple as going to the library and checking it out. This may not be the most ideal option, but it can be a helpful option to you.
These tips to help you with you music career could be small. But every little thing helps. Every artist had to start some where. Remember that no singing gig is too small. As long as you are performing, you are living your dream. Never forget your dream and continue to pursue it.
Lifecruiser Love Music