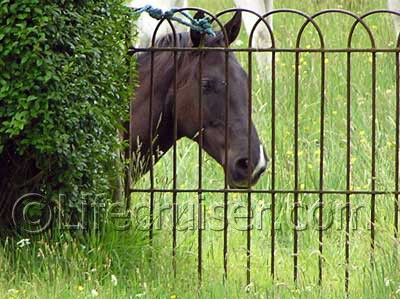 ♥ Green Thumb Sunday ♥
This photo is from the green island of Scotland. It's actually how I feel right now. Trapped. Green. Ready to snap.
I'm green because I'm feeling sick. Something is wrong with my stomach. Again. Terrible headache too that nothing seem to help against.
Though it might be phantom pain from my amputated head…. *giggles*
I'm trapped because my health and other near and dear ones health is keeping me close by, stopping me from travel.
I'm green of envy because several of my cruiser fellows are going on trips. Luckily they report back to our Lifecruiser cyber cruise about it.
That's my survival kit right now

This fall is like this green field in Scotland, for me totally unknown herbage and it seem endless…. Like sea ground level.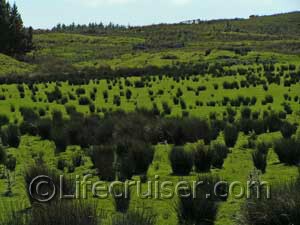 It's a bit too much green. I love green and especially in clothes, but not in my face

That reminds me of one of my favorite jokes:

"Doctor, every morning when I get up and look myself in the mirror, I feel like throwing up. Whats wrong with me? He said: I dont know, but your sight is perfect!" (Rodney Dangerfield)
Arrggh, please give me green light for travel soon…
Instead I'm giving you green light for going over to RennyBA and congratulate him on his birthday!
Captain Green Lifecruiser
Psssst. If you like my blog, vote for Lifecruiser in the Weblog Awards 2007. Or just kick my butt… *giggles*
(CLICK TO VOTE HERE EVERY 24 HOURS, 1-8 NOV)