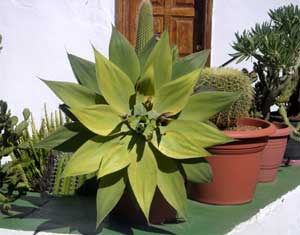 ♥ Join GTS ♥
This plant really is like a green alien to me. What on earth is this? Any one that know? We spotted it in the island Fuerteventura in Spain in 2005.
Strangely enough, it reminded me of a satellite dish even though it isn't round, but I'm weird

Maybe it's the green aliens way of communication…? *LMAO*
TIP: Head over to Mélange to read about the unusal smelly Corpse flower if you haven't already had a look! I've never seen or heard of anything like it before!
♥ Join Green Thumb Sunday ♥