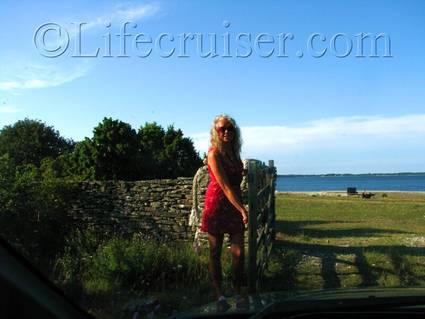 Mrs Lifecruiser as Gatekeeper, Fårö island, Gotland, Sweden
If you know your way around the Fårö island, you can drive through different fenced meadows to get to unexplored and beautiful places. We often do and then I have to act as the gatekeeper.
This time it's a different kind of Gate I'm talking about: Flight Gate!
Yes, we're flying to Marseille in South of France tomorrow, where we'll meet up with our Norwegian blog friends, to go together to Claudie and Pierre.
We'll not be home until after the 18th of August, but we'll try to write something now and then – if we get some time over from all the drinking, eating, chatting and sighseeing.
Pastis here we come! Tchin, tchin!
Lifecruiser ♥ Gates