By Susanne Richards
There are many different ways to see the Hawaiian Islands. Some travelers prefer to stay at a luxury villa in Maui or a hotel, while others prefer to join an island-hopping cruise. For the best of both worlds, smart travelers sometimes split their vacation time equally with a one-week cruise followed by a relaxing beachfront stay.
Wherever your cruise takes you, it's a good idea to get up early and have a plan of what you would like to see on your day out. Here are a few of my personal favorites Hawaii daytrips.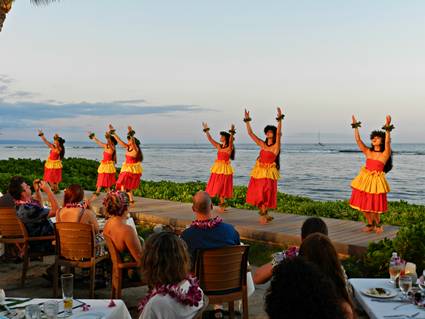 Top Hawaii Daytrips
Go on a Hike
If you've made one too many trips to the cruise buffet, here's your chance to burn a few calories! The Ioa Valley trail in Maui for example, is a beautiful hike that will provide some breathtaking views of Maui's tropical hillsides, and is only a 15 minute drive from the popular Maui port of Kahului. This hiking trail peaks at roughly 1,200 feet and shouldn't take more than 2 – 3 hours to fully enjoy. Some hikers will even jump into the river at the base of the hiking trail to cool off. A decently challenging hiking trail.
Take a Road Trip
Rent a convertible and take The Road to Hana, one of Hawaii's most famous road trips. Don't be fooled by its distance, even though your map says its only about 50 miles from Kahului to Hana, the windy road will feel much longer and will take several hours when you factor in all the stops for taking photos. Along the way you'll experience Maui's coastline, see natural waterfalls, take countless bridges and have a chance to buy produce from local fruit stands. Get your camera ready and budget a full day – this is one road trip you'll never forget!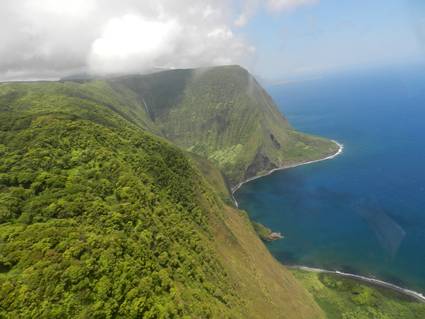 Visit the Historical Sites
Chances are your cruise ship will make its way to Honolulu at some point and this is where you'll have the opportunity to visit one of America's most famous landmarks, Pearl Harbor. Here you'll find the USS Arizona and Battleship Missouri Memorials and learn about the attack that took place through an impressive 20-minute documentary video. This is Hawaii's most popular site drawing over 1.5 million travelers annually.
There are many worthwhile sites and attractions to visit while taking a cruise in Hawaii, too many to cover in this blog post. Make the most of each stop by avoiding the usual souvenir shops and try something active, local and adventurous. You can catch up on sleep when you return to the ship so get out there and really see what the Hawaiian Islands can offer you!
About Susanne Richards: Suzanne regularly writes about Maui villa rentals and her latest travel adventures for Luxury Retreats. An active traveler, Suzanne loves to surf, hike and explore new beaches in Hawaii and the Caribbean.