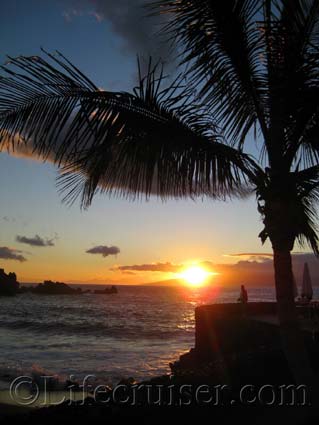 A romantic sunset over the Canary island La Gomera, seen from the village Puerto de Santiago, Tenerife Island, Spain.
It's a tenerrific spot for a Valentine evening, but the thing is: You don't have to travel to find such romantic spot for your Valentine celebration.
All you need is a sunset – and that is enjoyable everywhere in the world – and your loved one.
OK, a bottle of Champagne isn't wrong either…. *giggles*
Happy Valentine! xoxo
Lifecruiser ♥ Romance