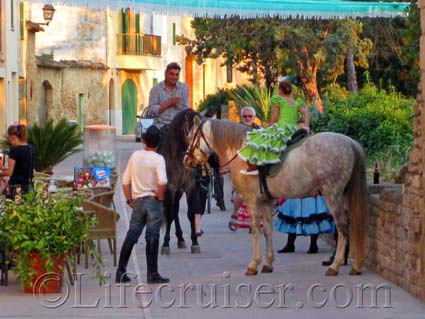 One afternoon/evening we took the car from Alcudia port up to Alcudia town and almost the first we did see after we had parked the car was the horses in the photo above.
Such a wonderful sight! So traditional and so Spanish. I always love to see those Flamenco dresses, don't you?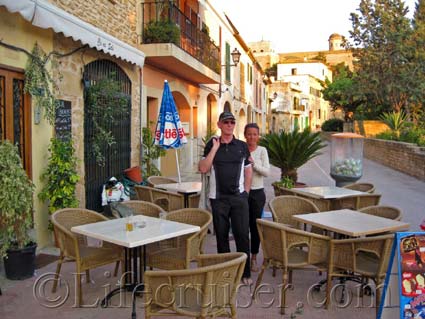 Mr Lifecruiser and Jane stopped for a minute at the cafe where the riders with their horses were, because one of the horses were a bit scared of another person passing by and made quite a fuss, so they couldn't pass.
There were also a very nice gathering with restaurants, along the cobbled stone streets. It must be totally filled with tourist in the high season, it were such a great place for dinner out.
I simply loved Alcudia towns old parts and were in heaven. I had problems to really be able to see everything, my head did spin.
We walked around for hours, admiring the whole atmosphere among those old and beautiful buildings. I did my best to catch some of it with my camera, but it was difficult – too narrow to get space enough to get all in the picture that I wanted.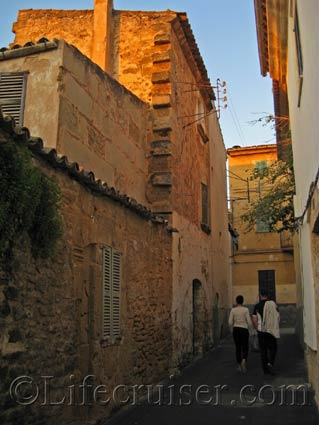 As you can see, the sun begun to set and created that lovely and very romantic light… Though for once, we were not alone, we were three…
See all Lifecruiser Alcudia photos.
Lifecruiser ♥ Alcudia