One of the most common Swedish traditional cakes that Swedes bakes for Christmas is: Pepparkakor (Gingerbread). Swedish nuns is said to have been baking gingerbread to ease their indigestion already in 1444.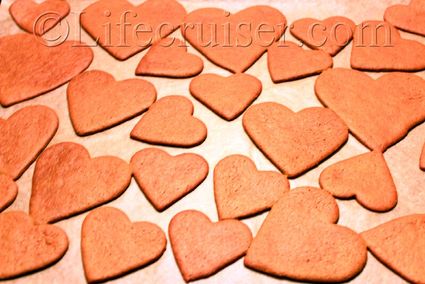 There is no Christmas without Pepparkakor. Some Swedes even makes whole Pepparkaks-houses of pepparkaks-doug. We were baking those pepparkakor a couple of weeks ago, but they will be gone before Christmas Eve is over… ehrm…
There is a saying in Sweden that if you eat pepparkakor, they make you kind. So I don't need to eat any more now, right?
If you're not coming back visiting this blog tomorrow, we wish you a Merry Christmas now already. Peace, Love & Joy!
©Lifecruiser Love Swedish Christmas Traditions