We have arrived at our favorite summer paradise island Gotland yesterday, at the east coast of Sweden. We are staying here for 7 weeks if all goes well, but write about a lot of different travel during that time.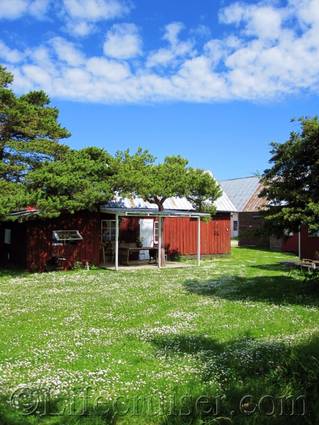 The above photo was taken last summer. The lawn is not as green this year and there are not as many flowers, but the rest is there!
The sheep need a clipping again, 5 farm cats are visiting us with rotation.
They seem to remember us very well from last year. No wonder, they love our cheese…
Lifecruiser ♥ Summer Island