Staying at our summer farm is not all about vacation. It is connected with some work too. Yesterday it happened to be door and windows painting. It is a lot of maintenance with a farm.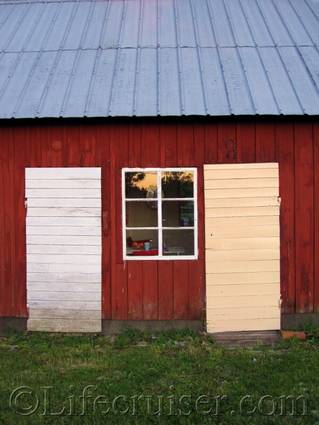 This was before the door was painted. You can see that it is needed, at the bottom of the left door especially, but also that the right door not was in the right white color.
I love the fact that the doors are not hanging completely straight. So charming, don't you think?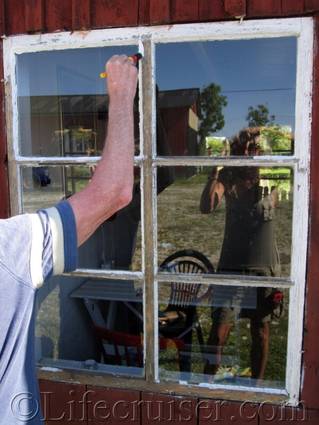 Today it is luting windows, then oiling the terrace and furniture, tomorrow it might be something else. It is always interesting though.
Even the farm cats thinks so – they are observing us…
Lifecruiser ♥ Swedish Farms