Two wonderful old wooden boats at a boat club at Långholmen in Stockholm earlier in the autumn 2011. I wish they could tell us about their history.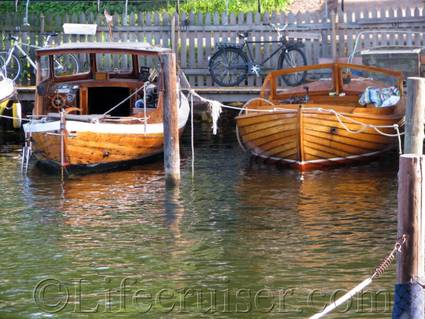 In Sweden this type of clinker built (lapstrake in US?) boat is called Snipa and when trying to translate it to English, the word that is coming up is: Gig, so I hope that's the right word for it.
Even the Vikings used a clinker method to build their famous Viking longships.
©Lifecruiser Love Stockholm Boat Photos