Sweden: Stockholm City Street Statue "Rag and Bone with blanket" (Hemlös Räv), 2009, by Laura Ford born 1961 in Cardiff, Wales. A very popular tourist attraction and travel photo object.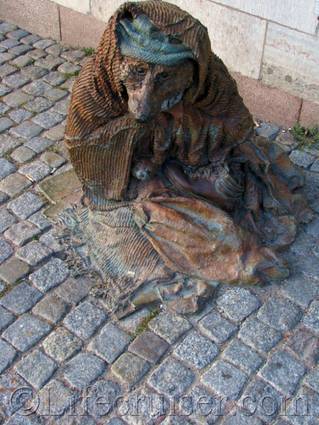 As another Swede wrote (translated to English):

"… placed quite close to the Government Offices Rosenbad and Parliament House. In other words, a place where the deepest social misery and economic prosperity are side by side and where their paths every day and literally crossed by political power".
I thought it were a very suitable photo to show a day like this when so many are united protesting around the world against the unfair economical situation everywhere…
©Lifecruiser Love Stockholm Statues