There has been a heatwave around Europe and so also in Stockholm. An Indian summer. Today was the last day the say, so we took a roadtrip to Ulriksdals Palace in Solna, Stockholm.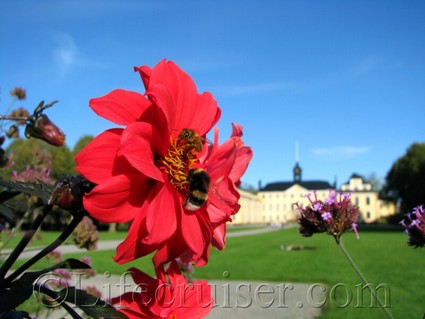 I succeeded to catch a double bee in one photo: a bumblebee and an ordinary bee in the same flower getting themselves some nectar.
We had a nice walk around the park – which is dated back to the second half of the 17th century. You can see a glimpse of the Ulriksdal Palace in the background.
Lifecruiser Love Stockholm Photos