Wanna sponsor an escape trip? We wish to escape somewhere without snow and chilly weather, but we are stuck at home. Snowed in, more than usual. The wallet is empty, not even full of snow.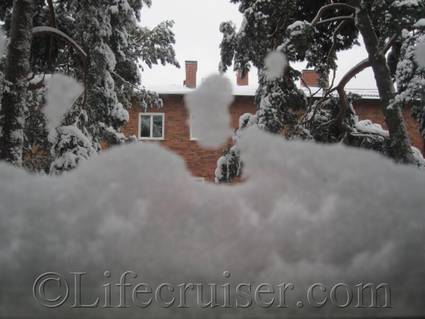 What is in it for the travel sponsor?
Besides the satisfying feeling of helping out a fellow travel blogger in distress, you would get featured here at our travel blog and in social networks like Twitter and Facebook - an awesome way of promoting yourself, your blog or your travel related business.
Background to Sponsor Trip Request
It's a complicated story behind all this which includes politics, unfair treatment of me and financial crises effects - especially on hubby's work. I won't bore you with all the details.
Normally we have been able to escape something during the winter, but right now we are in deep financial crisis - as so many others nowadays.
I'm also in hibernation more than usual, because this winter has been very slippery outside and I can't go out without a big risk of damaging my back even more.
That means that since October, I've only been out about twice a month…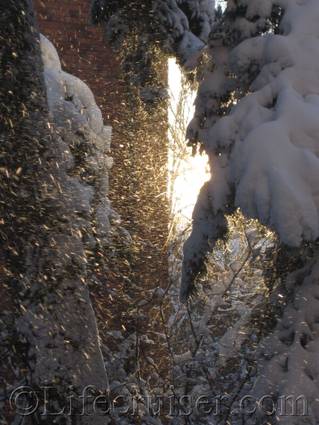 I'm getting really fed up with the ache the cold is giving me and this dark bunker living now…. and it's not over yet, we're expecting at least 2 months more with snow. Yikes!
Hubby and I really enjoy each others company and always have a great time together, but we realize that it's tough to survive only on our love.
How To Sponsor An Escape Trip
That's why we now ask if you want to sponsor us in any way. Or if you have a tips about someone who might be interested.
We would be ♥ grateful for any amount you donate. You can also make a wish where you want us to go or what you want us to do during the trip, within reasonable limits.
If you prefer to sponsor us in any other way, that is OK too - as long as it is related to travel or getting out of our home in some way.
To give you some ideas: activities, hostel or hotel nights, vacation rentals, guiding tours, entrance fee, travel or photo equipment, car rentals, breakfast or dinner out, a cup of coffee, a cake, a drink - or whatever comes up in your mind. Be creative!
You will get a full report of what we used your donation for or what your sponsoring was about -with full photo proof. We will write about our donations in blog posts, maybe not at once, but gathered occasional.
If we find the sponsoring generous/fun/interesting enough, we will write a whole post about it and even linking to you.
Tell us in an email if you sent any money and what for, if you want to sponsor us and how, so we will be able to answer, ask questions and thank you dearly.
Our emailaddress: Lifecruiser Travel Contact Page.
Lifecruiser ♥ To be somewhere else!