It was July 22nd when the group awoke to the hot Spanish sun already beating down on the earth. They were filled with excitement and embraced the hot sun as the three best friends were about to embark on a once in a lifetime 3 day, 75 km pilgrimage hiking expedition.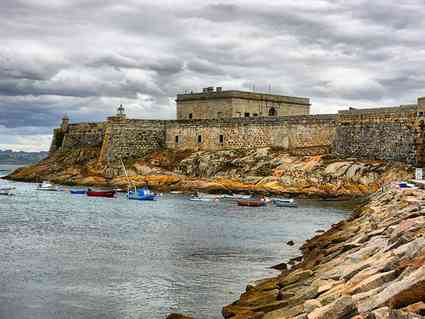 Image produced by: Javier
The first part of the trip started from La Coruña, a busy harbor city occupying a small peninsula that protrudes out into the Atlantic. La Coruña was established thousands of years ago and is very famous for the 'Tower of Hercules', a Roman lighthouse from the 2nd century which has been operating for over 2000 years. To avoid the unpleasant walk along the main city roads they took a bus to the Alcampo hypermarket, from here on out the initial leg of their journey would bring them to Hospital de Bruma. Into their first hour of the trek the team of three began to recognize the unreasonably hot heat therefore slowed down the pace, and hydrated often while winding along the ancient path. The slower speed gave them the opportunity to appreciate their surroundings and to take in the never-ending country side with its spiritually unique history.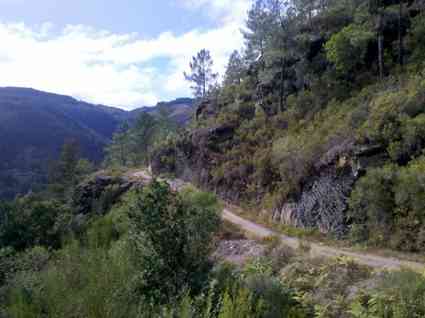 Image produced by: Christine
After a restful night's sleep in rustic little hotel in Meson do Vento (a neighboring village to Bruma) they refueled their bodies, laced their shoes and headed back out to the pilgrimage trail. For thirty kilometers they cantered on along a trail that passed by various small farms, basic villages and wooded areas until they reached the small Spanish town of Sigüeiro. This night they stayed in a basic cottage rental were they cooked some warm food, shared a few laughs and had a long nights rest. The following morning, they persevered on to their final destination Santiago de Compostela. During this last 16 km of this journey they were engulfed by a remarkably noticeable spiritual feeling as they took in the beautiful surroundings. This was their concluding destination, so they had booked a local apartment rental through wimdu.com and spent the following days exploring the cathedral and well-preserved historic city center. The remains of Apostle James are what make this city so famous within religious circles and attract spiritual seekers from all corners of the world take part in such a pilgrimage that finalizes in this remarkable destination.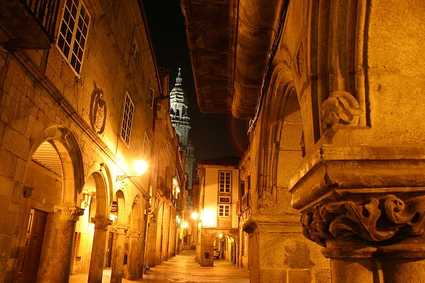 Image produced by: year of the dragon
For many this expedition is done as an opportunity to seek religious connections, however for this group it was only curiosity and adventure that drove them here, enabling them to partake in an unforgettable experience!
Lifecruiser Love Spain